My Blog
Posts for tag: oral cancer
By Sweetgums Dental, LLC
February 23, 2015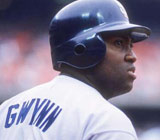 What would it take to get you to give up tobacco? For major league baseball player Addison Reed, it took the death of his former coach, Tony Gwynn. Gwynn, a Hall-of-Famer who played for the San Diego Padres in addition to coaching at San Diego State, was just 54 years old when he died of oral cancer. As soon as Reed heard the sad news, the Arizona Diamondbacks' relief pitcher says he knew what he needed to do: He took every can of smokeless tobacco he owned and dumped them all in the trash.
"It's just become a habit, a really bad habit," Reed told an interviewer at MLB.com. "It was something I always told myself I would quit." But quitting took him many years — in fact, Reed admitted that he first started using smokeless tobacco as a junior in high school.
People begin using tobacco — in the form of cigarettes, cigars, pipes, or smokeless types (snuff, chewing tobacco, or dip) — for a variety of reasons. One major draw is that they see others doing it. And, while smoking is prohibited in most all Major League venues, the use of smokeless tobacco has remained fairly widespread.
Smokeless tobacco isn't a safe alternative to cigarettes. According to the National Cancer Institute, it contains 28 carcinogenic agents. It increases the risk not only for oral and pancreatic cancer, but also for heart disease, gum disease, and many other oral problems. It's also addictive, containing anywhere from 3.4 to 39.7 milligrams of nicotine per gram of tobacco — and its use has been on the rise among young adults.
But now the tide may be turning. After Addison Reed's announcement, his former college teammate Stephen Strasburg (now a pitcher for the Washington Nationals) resolved that he, too, would give up tobacco. "[The] bottom line is, I want to be around for my family," said Strasburg. Mets left-hander Josh Edgin has vowed to try quitting as well. It's even possible that Major League Baseball will further restrict the use of smokeless tobacco at games.
What does this mean for you? It may just be the opportunity you've been waiting for… to stop using tobacco. Dentists have seen how quickly oral cancer can do its devastating work — and we can help you when you're ready to quit. The next time you come in for a checkup, ask us how. Your teeth and gums will thank you — and your family will too.
By Sweetgums Dental, LLC
May 06, 2014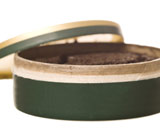 Chewing tobacco, especially among young athletes, is considered fashionable — the "cool" thing to do. Many erroneously think it's a safe alternative to smoke tobacco — it is, in fact, the source of numerous health problems that could ultimately lead to disfigurement or even death.
Chewing or dipping tobacco is especially linked with the sport of baseball. Its traditions in baseball go back to the late Nineteenth Century when players chewed to keep their mouths moist on dusty fields. The habit hit its greatest stride after the surgeon general's warning on cigarettes in the late 1950s. Now, players wishing to emulate their major league heroes are prone to take up chewing tobacco at an early age.
But the habit comes with a price tag. Individuals who chew tobacco are more susceptible to oral problems like bad breath, mouth dryness, or tooth decay and gum disease. Users also increase their risk for sexual dysfunction, cardiopulmonary disease (including heart attack and stroke) and, most notably, oral cancer.
Derived from the same plant, chewing and smoke tobacco share a common trait — they both contain the highly addictive drug nicotine. Either type of user becomes addictive to the nicotine in the tobacco; and like smoking, a chewing habit can be very difficult to stop.
Fortunately, many of the same treatments and techniques for quitting smoking can also be useful to break a chewing habit. Nicotine replacement treatments like Zyban or Chantix have been shown effective with tobacco chewing habits. Substituting the activity with gum chewing (non-nicotine, and with the sweetener Xylitol), or even an herbal dip can also be helpful.
Like other difficult processes, it's best not to try to quit on your own. You should begin your efforts to quit with a consultation with your doctor or dentist — they will be able to prescribe cessation medications and provide other suggestions for quitting. You may also find it helpful to visit a behavioral health counselor or attend a tobacco cessation support group.
Rather than just one approach, successful quitting usually works best with a combination of techniques or treatments, and perhaps a little trial and error. The important thing is not to give up: the improvements to your dental health — and life — are worth it.
If you would like more information on quitting chewing tobacco, please contact us or schedule an appointment for a consultation. You can also learn more about this topic by reading the Dear Doctor magazine article "Quitting Chewing Tobacco."