My Blog
Posts for: September, 2014
By Sweetgums Dental, LLC
September 24, 2014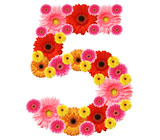 Young children are like sponges, soaking up patterns of behavior they will later apply in many circumstances throughout life. In this learning process, they often look to family members for guidance. Some good habits, like saying "please" and "thank you," can be taught verbally. Others are best learned by example.
Developing good habits early will benefit your children for a lifetime — especially where their health is concerned. Fortunately, it isn't hard to instill good oral hygiene behavior in a young child; for example, most all children are successfully taught to brush their teeth at an early age. What follows are some tips that might not be as obvious, but will help your children build healthy routines for maintaining optimum oral hygiene.
1) Teach your children how to check the cleanliness of their own teeth.
How? By running their tongue over the tooth surfaces! If the teeth feel nice and smooth, they're likely to be clean, too. Remember to give kids a soft brush, and tell them to use gentle strokes in brushing.
2) Avoid transferring your own oral bacteria to your children.
Children aren't born with decay-producing bacteria — they get them from others! That's why sharing baby's spoon or licking a pacifier clean aren't really good ideas. (Neither is pre-chewing a baby's food, despite what some birds and celebrities do. Trust us on this.)
3) Set an example of healthy eating habits for your children.
Follow common-sense guidelines (like those in www.choosemyplate.gov) for maintaining a balanced diet, eating plenty of vegetables and whole grains, drinking lots of water and getting moderate exercise.
4) Limit sugary treats to mealtimes, not snack times — if you allow them at all.
Oral bacteria utilize sugar for energy and when they metabolize it, they produce harmful acids. These acids attack the teeth and cause decay. The more sugar, the higher potential for stronger acids. Saliva helps neutralize these acids — but not if sugar is constantly present in the mouth. Try to limit sugary treats to mealtimes, and serve a healthier snack between meals.
5) Encourage your children to stop sucking thumbs and pacifiers by age 3.
Thumb sucking is a normal, comforting habit that may begin in the womb. Most kids stop on their own between ages 2 and 4. But long-term sucking on fingers or a pacifier can lead to tooth and jaw-development problems. We can help you find ways to gently encourage children to stop when it's time.
If you would like more information about instilling good oral hygiene habits in children, please contact us or schedule an appointment for a consultation. You can also learn more about this topic by reading the Dear Doctor magazine article "How to Help Your Child Develop the Best Habits for Oral Health."
By Sweetgums Dental, LLC
September 09, 2014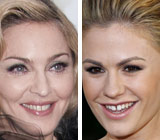 One's a singer who made her name playing New York clubs in the 1980's before catapulting to international pop stardom; the other's an actress from New Zealand who, in 1994, at the age of 11, became the second-youngest person ever to win an Academy Award. Both remain at the top of the A-list today. What other feature do Madonna and Anna Paquin have in common?
You guessed it — it's their teeth. Both have a small but noticeable gap between their two front teeth, known as a diastema. This condition is relatively common, and it's normally easy to treat — if that's something you'd like to do. But wait a moment… In certain African countries, this kind of smile is considered a sign of fertility; in France, they call it "dents du bonheur" (lucky teeth); some other cultures consider the gap a predictor of future wealth. So if you've already made this look work for you, there's no need to change it — even if you might need other cosmetic dental work.
The "perfectly imperfect" smile has become an increasingly popular option for people having veneers, cosmetic bonding, or even dental implants. Some trend-watchers have even noted a pushback against the ideal of a completely even, flawless, Hollywood-white smile. Does that create a problem at the dentist's office?
Absolutely not! We call the process of figuring out how your teeth should look "smile design" — and it's as much an art as a science. When we're just beginning to design your smile, we look at a number of features — including the size, shape, color and alignment of your teeth, the position of your lips, the amount of gums exposed, and the relationship between your smile and your other facial features. We're also listening carefully to you: what you like and don't like about your smile, how you think it could be improved… and what should stay just the way it is.
Of course, before doing any cosmetic work, we will always perform a complete dental exam to detect any underlying condition and determine what treatments are best. Then, we will work with you to help you get the smile you've always wanted. Not sure exactly how it will look when it's all done? Ask us for a preview — from computer-generated pictures to actual 3-D models, we can show you how your new smile will enhance your appearance.
So if your smile needs a little help to look its best — but you still want it to be uniquely yours — maybe now is the time to come in and see us. If you would like more information on smile design, please contact us or schedule an appointment for a consultation. You can learn more in the Dear Doctor articles "The Impact of a Smile Makeover" and "Beautiful Smiles by Design."